MICA Graduate Thesis Branding
An identity system developed for the Maryland Institute College of Art Graduate Thesis exhibitions of 2013.
The identity is developed around the letters MFA, which have 6 possible iterations each making up for a set of 18 unique letterforms that can be assembled together to create the logotype. The letters use different processes for creation in order to bring the interdisciplinary nature of the graduate community at MICA.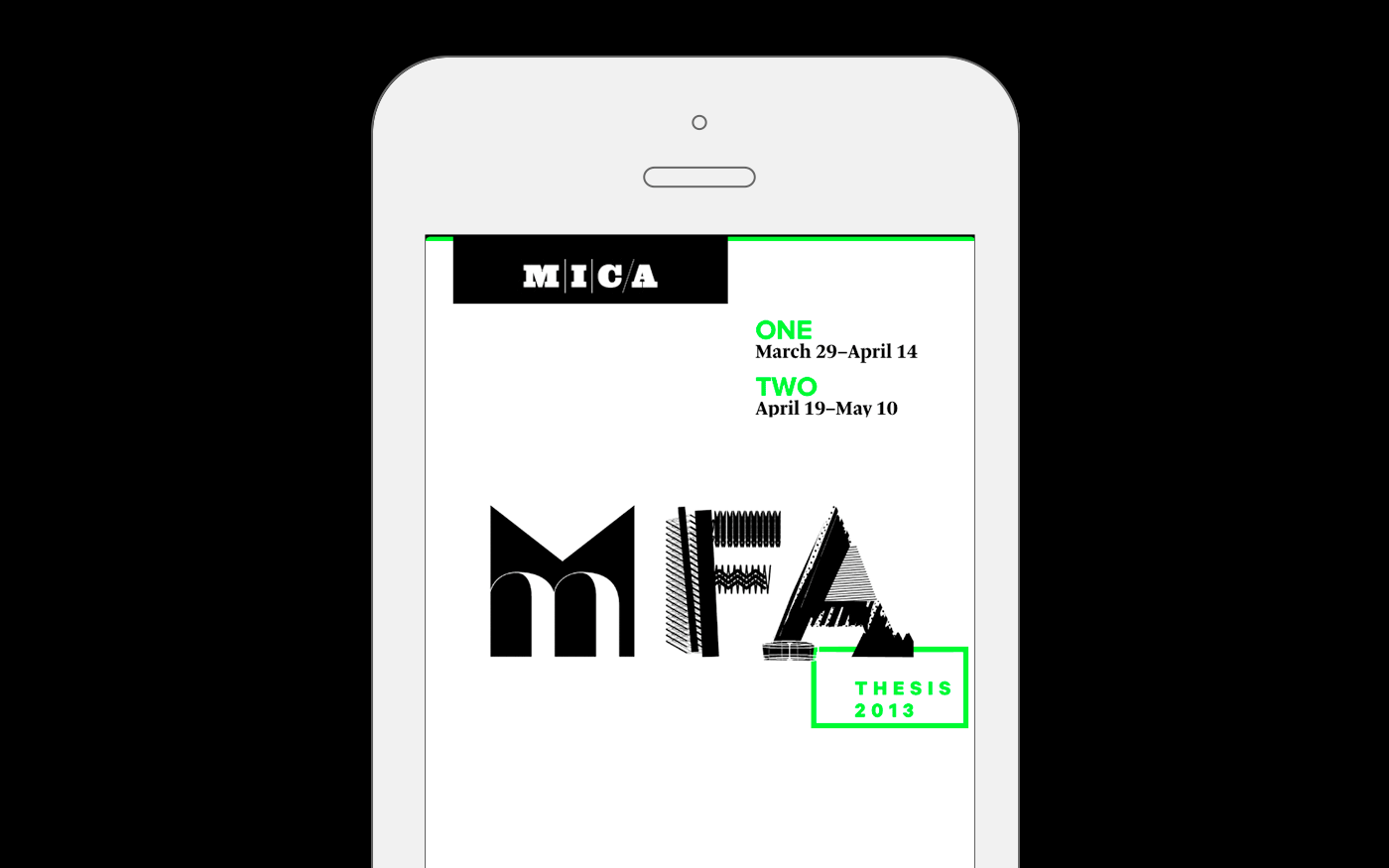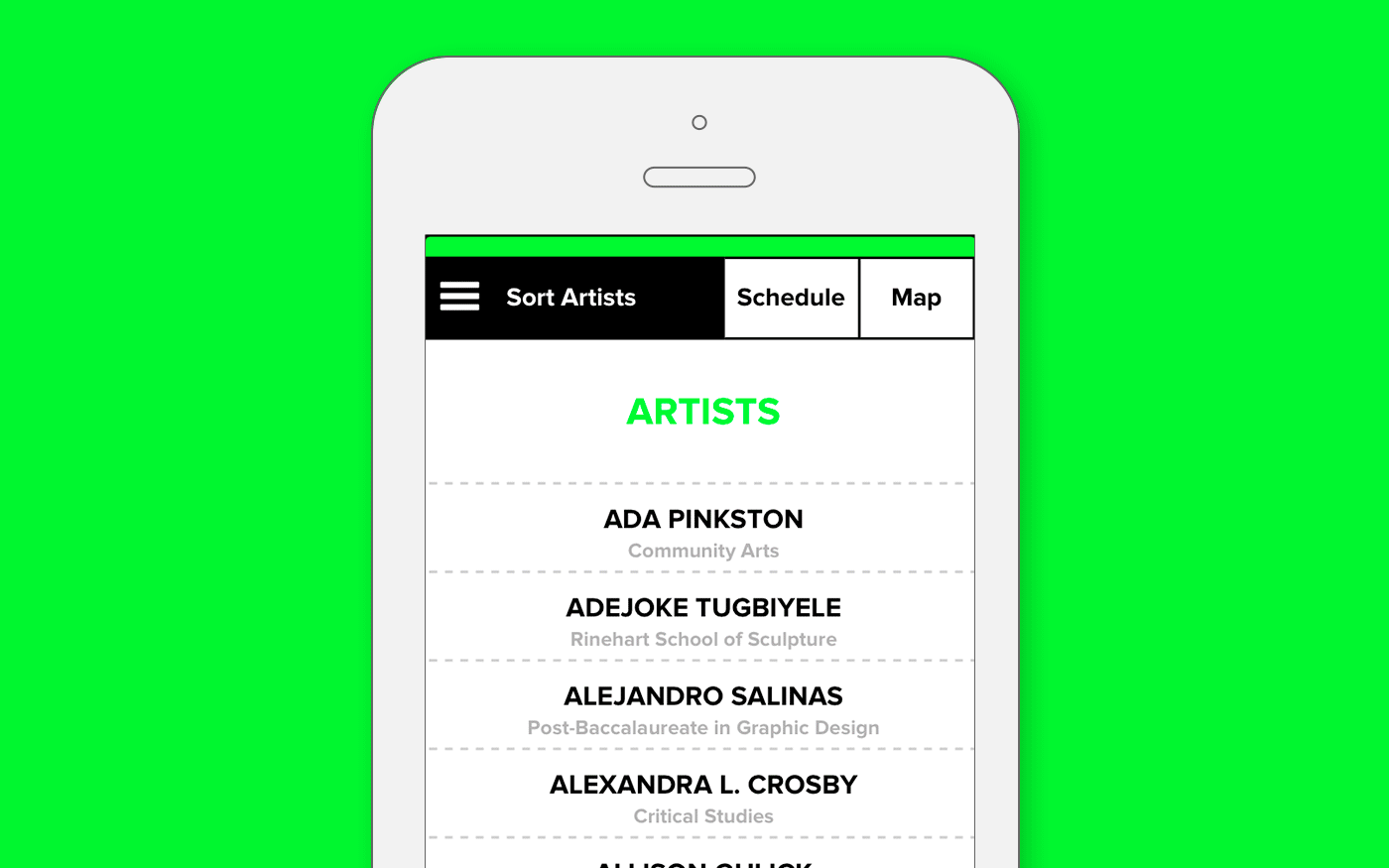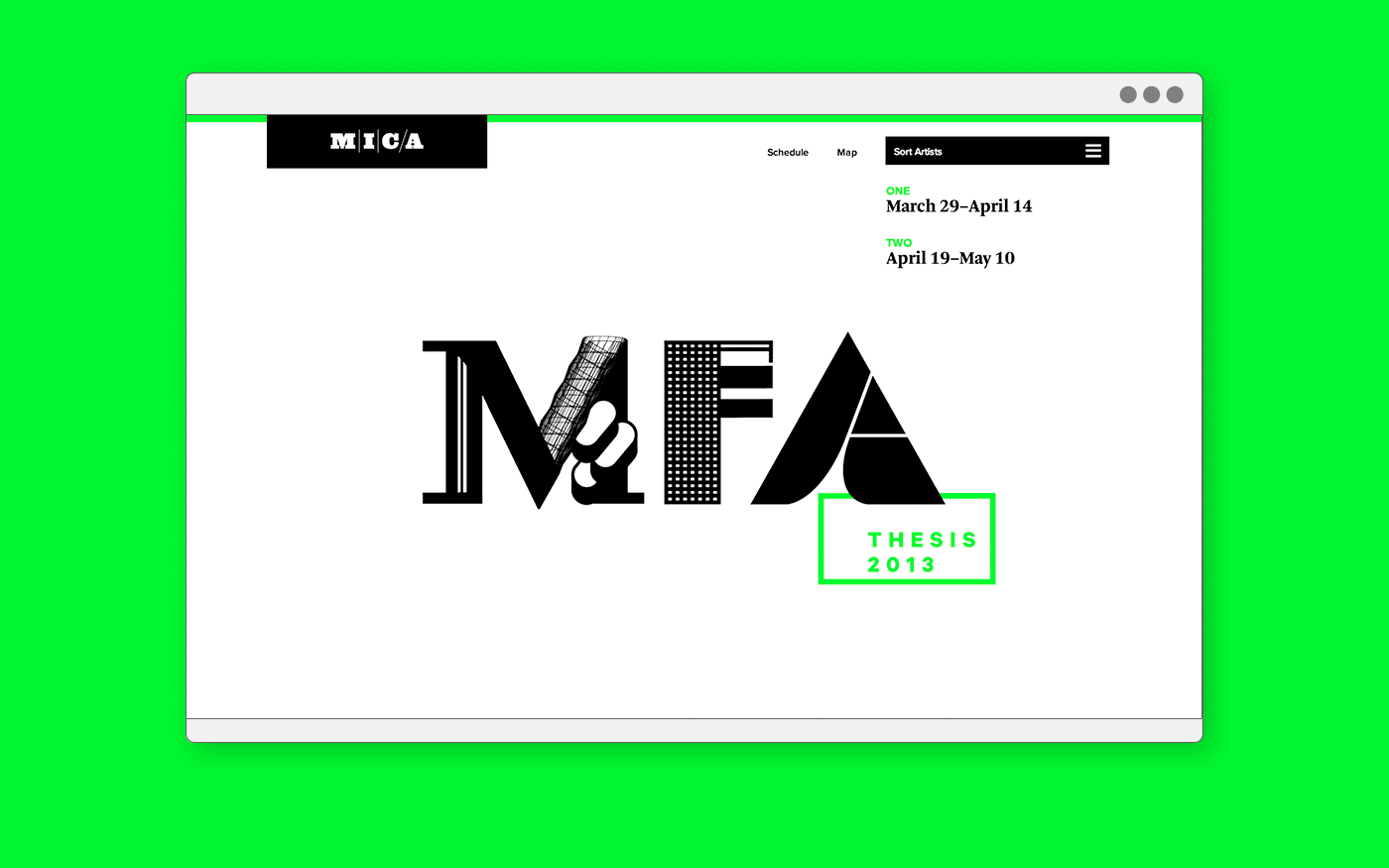 The website is seen as a live repository of more images and videos that showcase the complex variety of work across different mediums.
Signage was constructed from a series of posters showing the iterations of the letterforms.